American Access Company installs and repairs thousands of gate operators, automated gate systems and gate openers every year. Just as importantly, American Access Company provides maintenance on many of these gate openers annually, avoiding costly gate motor and operator repairs and break-downs.

Automated Gate System Installation
American Access Company is installing new gate operators and openers and access control systems every year. Our expert team of gate and access control technicians are fully trained and certified to install your automated gate and gate operator.
American Access Company provides all of the premier names in the gate opener and access control business, including: LiftMaster, Linear, Doorking and HySecurity. Annually, we work with these major brands to incorporate new products, along with safety and installation training with our already experienced crew.
Automated Gate System Repair
A gate operator can require multiple devices to successfully operate and automated gate system. These devices consist of magnetic ground loops and wands, photoelectric beams, contact edges, card readers and key pads. On top of that, your gate is also equipped with hardware to keep it functioning properly. It is important to maintain any needed repairs. American Access Company is here to offer routine maintenance and repair to your new or existing automatic gate system.
To maintain your automatic gate system, you should grease, tension and clean your gate chain regularly. It is just as important to inspect all moving parts of your automatic gate system. Be sure to check the trucks, guides, chains and chain rollers.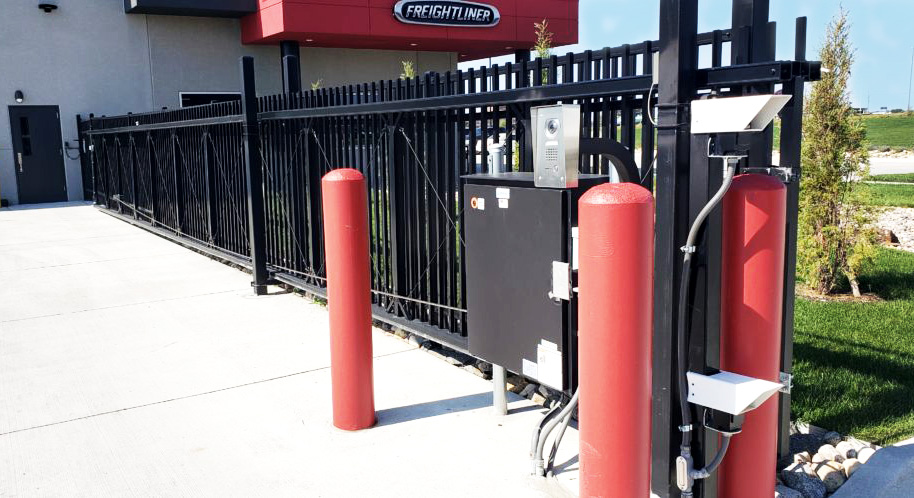 American Access Company provides a service program for maintenance and repair within our new installation service agreement. This includes an annual compliance check to ensure your automated gate operator system stays safe and functional.
Automated Gate System Replacement
Replacing a worn-out gate operator involves more than just switching out the operator. It involves upgrading the whole gate system and safety devices to be compliant with the new gate operator. Today's gate operators require integrated safety devices be in-play before beginning operation. American Access Company's professional staff are knowledgeable not only on today's technology but on older units as well. For over 50 years, we have been installing automated gate openers and devices.