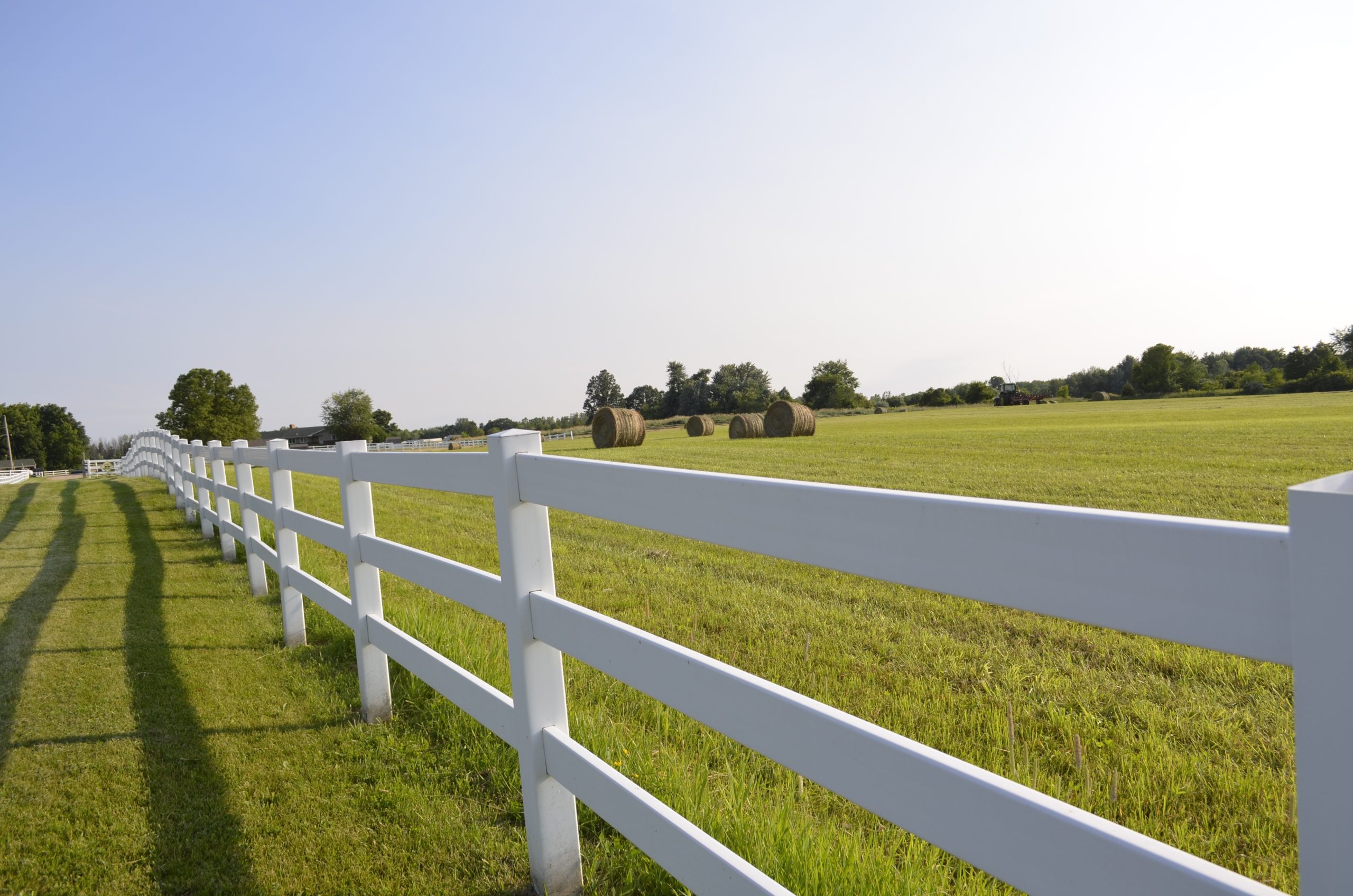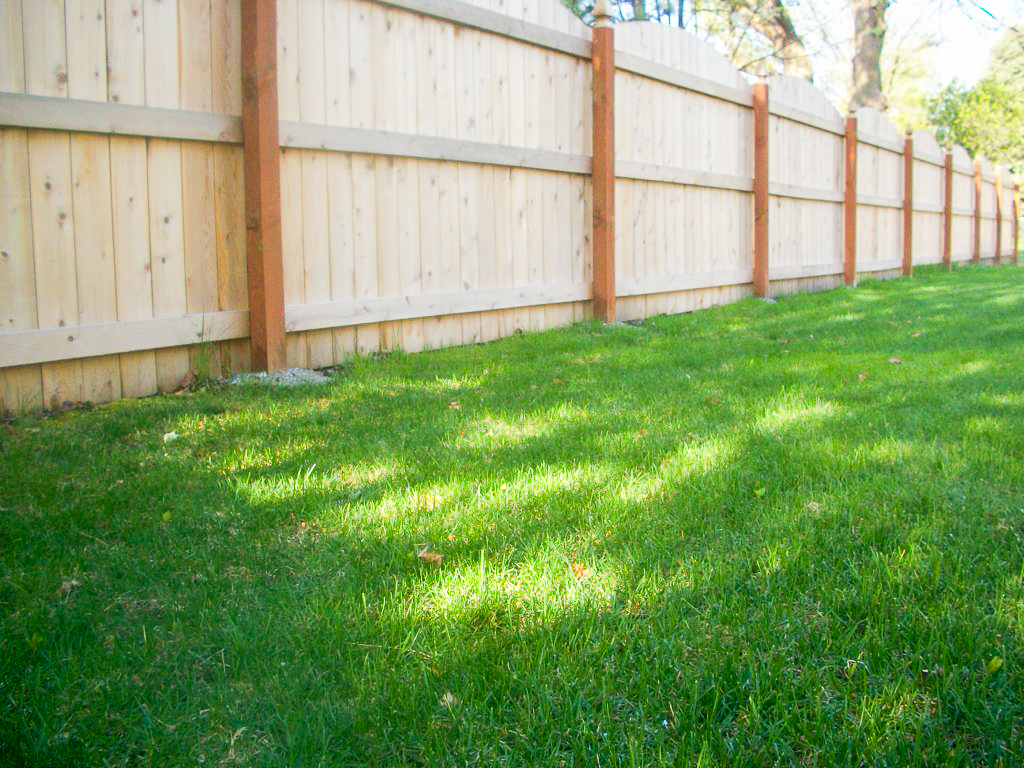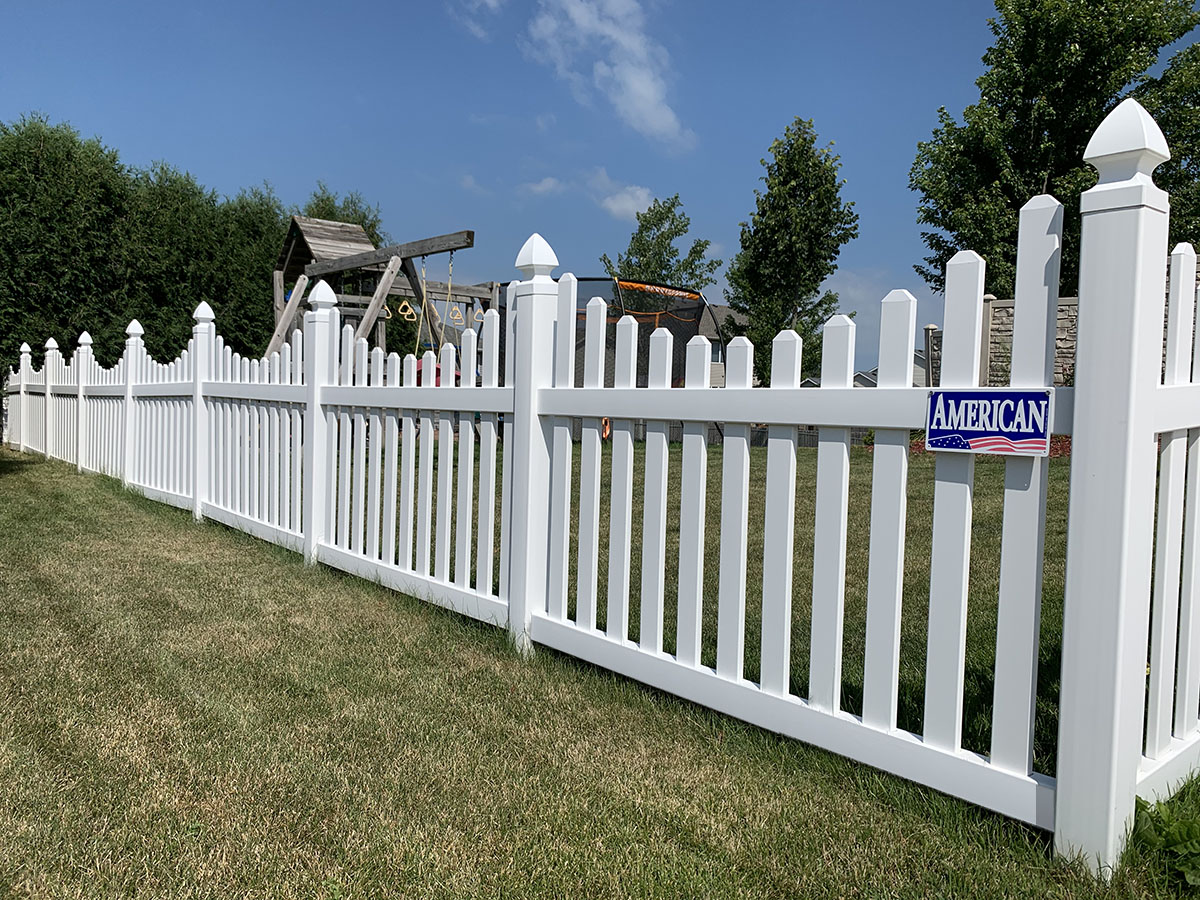 Slide
Use our new DRAW MY FENCE tool
Draw on Google Maps or a blank canvas
Select up to 10 fence styles
No home visit required!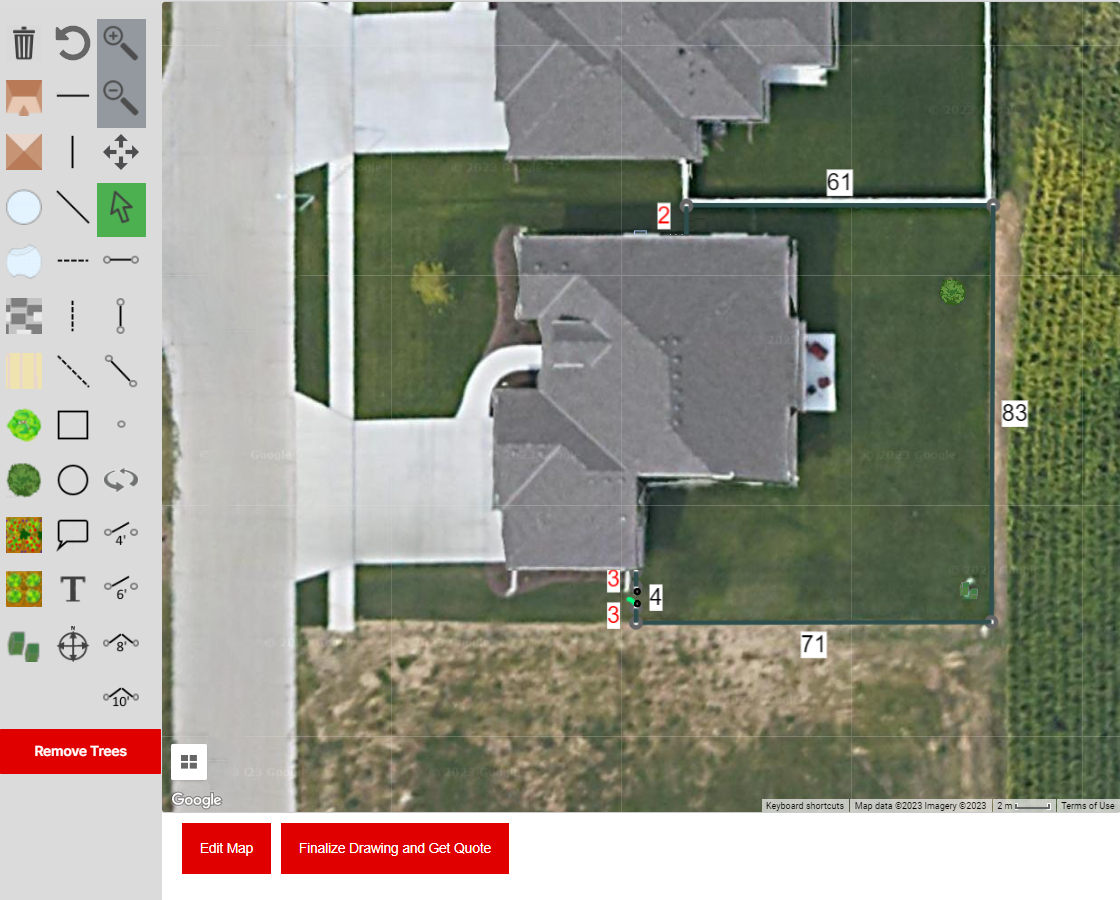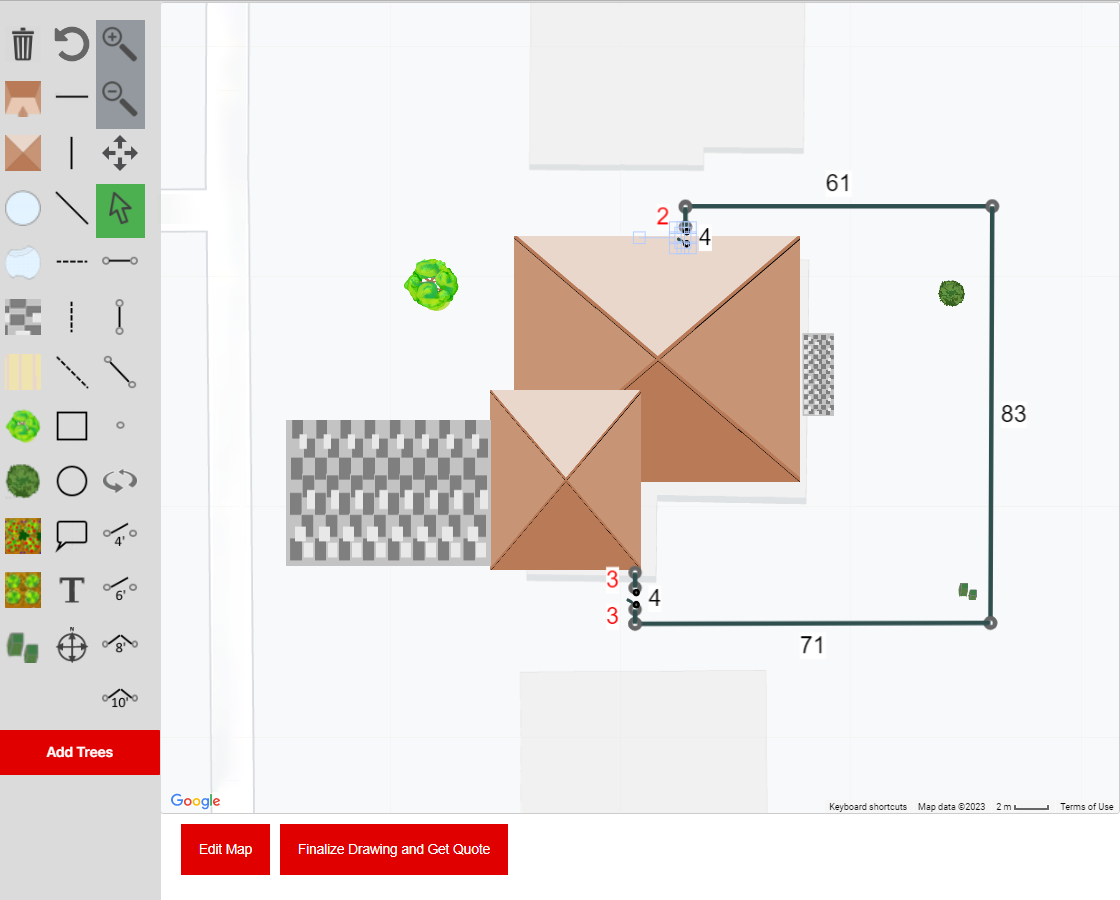 Use our new DRAW MY FENCE tool
Draw on Google Maps or a blank canvas
Select up to 10 fence styles
No home visit required!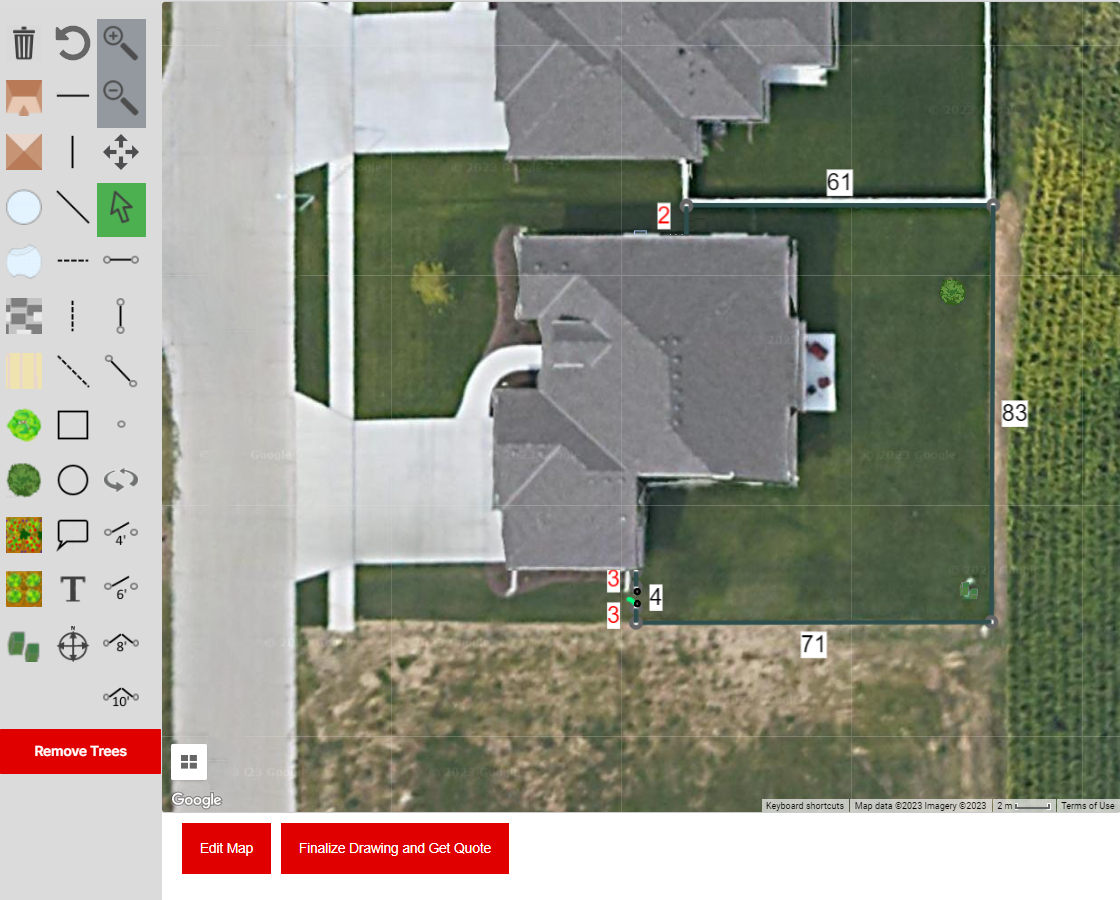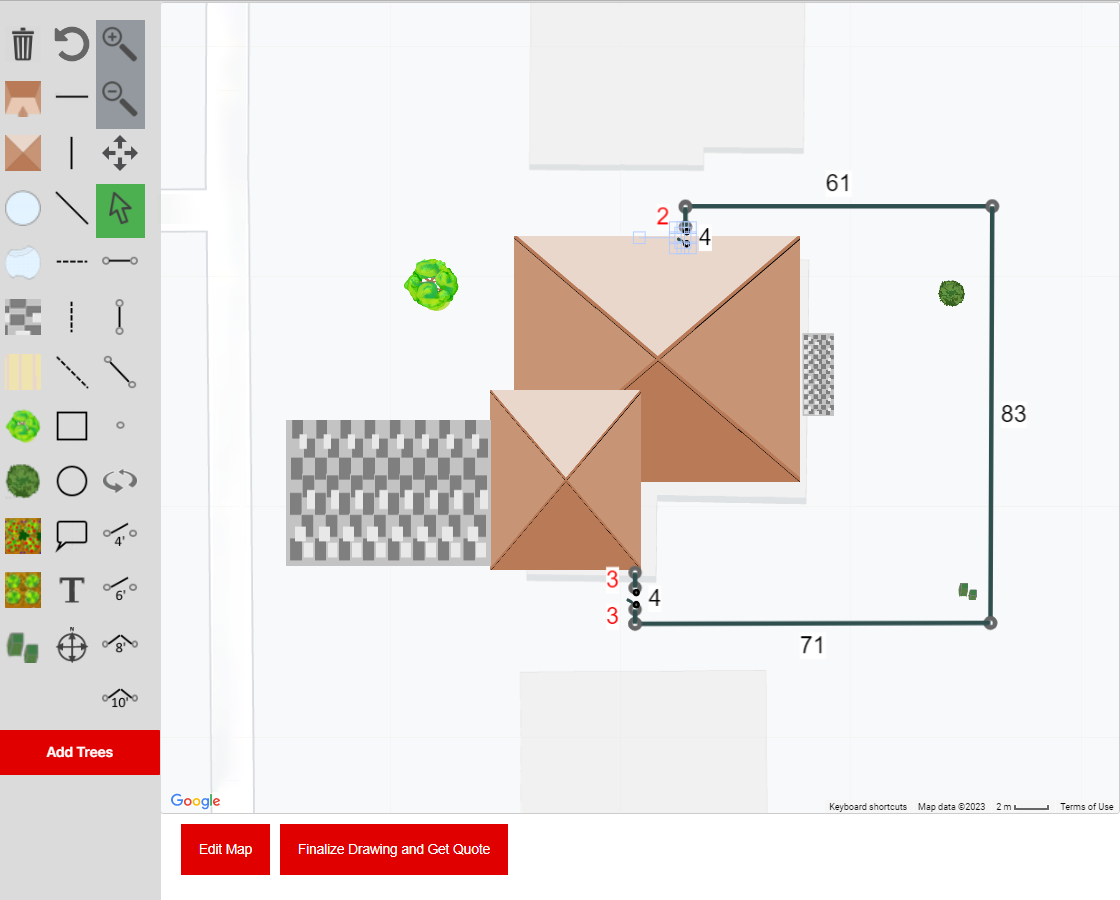 Slide
Our Draw My Fence tool will accurately measure your fence runs with the help of Google Maps from the convenience of your couch, no measuring tape needed.
Our Draw My Fence toll will accurately measure your fence runs with the help of Google Maps from the convenience of your couch, no measuring tape needed.
Slide
Design your fence with ease
Choose up to 10 options from our styles
Bring your vision to life
Design your fence with ease
Choose up to 10 options from our styles
Bring your vision to life
CHECK OUT OUR CEDAR RAPIDS FENCING SERVICES!
Residential Fences
High quality & very affordable backyard fences designed to last. Fabrication, installation, and repairs from the choice fence company in Cedar Rapids, Iowa. Boost your curb appeal and enhance the security of your residential property.
Commercial Fences
Enhance the security of your commercial property by choosing from a selection of high quality fencing, available in vinyl, wood, ornamental, chain link, etc. Be sure to also check out our selection of automated gates in Cedar Rapids, IA. Architects & engineers looking for architectural and mechanical screening in Cedar Rapids can find what they need here, as well.
Fence Material Sales
Part of what makes American Fence Company the Cedar Rapids fence contractor of choice is our access to an inventory of fence materials spanning 18+ acres. Because of this, we are able to service a number of fence projects — whether the end product is made of chain link, wood, vinyl, ornamental iron, etc. We also handle custom specialty items made from these materials, sports fencing, railings, gates, you name it. If you've been searching for "fence companies near me in Cedar Rapids," look no further!
Gate Automation
Secure and easy to use for authorized personnel, automated gates in Cedar Rapids boost convenience and safety at homes and businesses alike.
Excellent job! Thank you guys. It's a relief not to have to worry about our dog escaping!
Great people and a great company!
The guys at American Fence Company know there stuff! Best fencing company I've worked with!
Great company to work with. Ross was on top of the project the whole way. Thanks Ross!!!
Awesome place to do business
Very quick install with great precision!
To say that somebody is doing their job is expected. To say that somebody goes above and beyond needs to be recognized. Ryan S provided the quality of customer service that is considered exemplary by someone who has worked in a customer service environment for all his life. When I call American Fence Company, I get an answer (Lisa is amazing). When I ask for a service, it is promptly scheduled and that commitment is seen through. I've been through a half-dozen other fencing companies in the Cedar Rapids area, and American Fence Company stands above them all. My estimate from Ryan was intelligent, customer-focused and of high value. I will seek them again if I need services in the future, as dependency is obviously a virtue here.
AMERICAN FENCE COMPANY OF CEDAR RAPIDS | FENCE CONTRACTOR PROUDLY SERVING CEDAR RAPIDS AND THE SURROUNDING COMMUNITIES
Amana, Atkins, Bettendorf, Cedar Falls, Coralville, Davenport, Dubuque, Ely, Fairfax, Fairfield, Grinnell, Hiawatha, Homestead, Marion, Marshalltown, Middle Amana, Mount Vernon, Muscatine, Newhall, North Liberty, Norway, Palo, Robins, Solon, Swisher, Tiffin, Toddville, Walford, Waterloo, Waverly, West Branch
Contact Us
Commercial Vinyl Fences in Cedar Rapids, IA
When it comes to fencing in your property, vinyl fencing is going to make it through the tests of time. Vinyl fencing can endure all sorts of weather without worry of deterioration, cracking or chipping. With dozens of styles and colors to choose from, vinyl is ideal for the property owner who wants a fence tailored to their needs that will last a lifetime.
Residential Chain Link Fencing in Cedar Rapids, IA
With over 18 acres of inventory, American Fence Company is the largest supplier of chain link fabric, posts and materials. We carry twelve different chain link heights, two colors and a variety of gauges, so we can create the right fence to fit your needs.
Where Can I Get Custom Metals in Cedar Rapids?
A great deal of technology and expertise goes into crafting a custom metals project. For one thing, the project must go through an experienced designer before fabrication begins; after all, anyone can dream up an impressive-looking item, but it takes skill and knowledge to calculate how each component must be carved and put together. What's […]
Read More
PalmSHIELD Architectural Screening
The industry leader for architectural screens in Cedar Rapids, PalmSHIELD also installs mechanical screens, dumpster enclosures, screening for rooftops, and other privacy-enhancing items needed by architects and engineers for their projects. PalmSHIELD's louvers are fully engineered and can be found at architectural sites across the nation, from the Grand Canyon to Yellowstone State Park.
America's Gate Company
America's Gate Company is our gate manufacturing division. Having designed, installed, and fabricated gates for 55+ years, our company is the top gate contractor in Cedar Rapids, offering a variety of custom gates to suit a variety of residential and commercial locales. Our gate division has eight facilities and teams of designers and trained, certified welders. If you need a gate for your home or business in Cedar Rapids, IA or one of the surrounding communities, look no further!
American Fence Rental
Providing temporary fencing in Cedar Rapids, IA and across the continental U.S. for 55+ years, American Fence Rental has access to inventories across the Midwest and stockpiles of rental fence panels, barricades, fence fabric, and rental fence posts — all of which can be customized for suit your fence needs, whether you need fencing for a construction zone, for a seasonal event, or another purpose entirely.
American Playground & Recreation Company
Our playground equipment division, American Playground & Recreation Company, employs in-house teams of project planners, fence installers, and inspectors — able to cover everything from playground design to final installation. This division has worked on sporting areas and parks, as well. The top contractor for playground equipment in Cedar Rapids and the Midwest. Installs, maintains, and repairs playground structures, surfacing, playground sports equipment, inclusive elements, and more!
IronShield Coatings
Offering powder coating services that cover everything from automobiles to industrial venues, IronShield has access to one of the largest powder coating ovens in the entire U.S. Midwest. Because of this, we can service a vast array of projects, our skilled technicians experienced in single-color coatings as well as mixing colors for an attractive, creative design.
American Access Company
Specializing in Cedar Rapids gate installation, maintenance, and system repairs, American Access Company is the number one company for residential and commercial services. Swing gates, cantilever gates, barrier arms, slide gates — we can install, fabricate, and repair them all.
American Drilling Company
America's Drilling Company is a full service drilling contractor providing superior geotechnical services such as rock core drilling, mud rotary, soil sampling, and monitoring well installation. Each project is carried out safely and according to schedule — using state of the art technology and highly trained personnel. Our dedication to safety and efficiency has earned us the status as the #1 drilling company in the Midwest!
Custom Metals
American Fence Company of Cedar Rapids' custom metals division has been business 50+ years — our services including design, engineering, and manufacturing of gates, railings, and screening, which can be found across the continental U.S. Our clientele includes well-known names such as NASA, MGM Casino, Tesla, Space X, and the College World Series Ballpark. Our team has access to a 92,000 sq ft facility, where we tackle everything from media blasting to wet coat application to powder coating to metal manufacturing.