Sports Fencing in Cedar Rapids, Iowa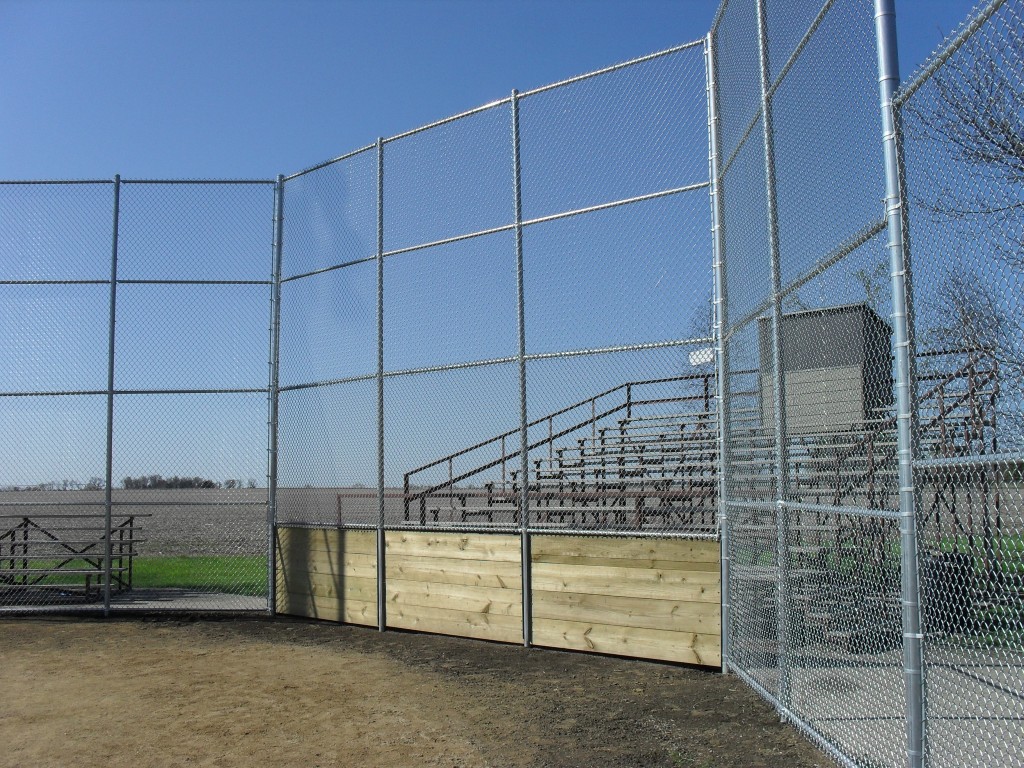 Schools, fun centers, athletic fields, and communities throughout Cedar Rapids have long needed sports fence panels. Whether you need a fence to enclose your neighborhood baseball field, protect the school track, safeguard swimming pools to help prevent accidental drownings, etc., it is incumbent that you hire out a professional contractor with years of experience operating in Cedar Rapids and the surrounding Iowa neighborhoods. (These include Davenport, Waverly, Homestead, Mount Vernon, Fairfax, and Newhall.) If you need sports fencing in Cedar Rapids, look no further than American Fence Company!
FOR A FREE ESTIMATE ON SPORTS FENCING IN CEDAR RAPIDS:
Why Hire American Fence Company of Cedar Rapids, Iowa?
As mentioned above, the ideal fence contractor in Iowa has years of experience working in your area. American Fence Company opened its doors in 1967, our subsequent years packed with residential and commercial jobs throughout the Midwest. Having worked in the industry 50+ years, we've perfected the craft of designing, fabricating, and installing sports fencing in Cedar Rapids. What's more, we host in-house training programs mandatory of all new installers. (The team learns the ins and outs of the industry before taking off for their first job.)
American Fence Company also lays claim to the largest fence materials inventory in the entire Midwest—more than 18 acres between our 12 branches. We deal only with the most reputable vendors to acquire materials, which are of such high quality that we often sell fence parts to fellow contractors and DIY homeowners.
What kind of chain link sports fencing can I get in Cedar Rapids, Iowa?
Chain link fence panels, historically, are the standard for ballfields. The diamond-shaped gaps in the mesh provide ample visibility and ventilation for spectators while, at the same time, safeguarding them from the action of the field. A ballfield fence in Cedar Rapids also has some practicality in that it helps prevent the ball from leaving the field.
That said, you'll want chain link fencing that has been fabricated with user safety in mind. After all, rusty fence panels can pose health risks to spectators, players, and children when they—as they so often do—try to climb the fence. Here at American Fence Company of Cedar Rapids, we specialize in galvanized and black vinyl coated chain link, which is smooth to the touch and specially built for rust resistance.
American Fence Company has over 50 years' experience installing sports-grade chain link fencing. Check out our article on How to Lay Out Your Next Outfield Fence in Cedar Rapids, IA.

FOR A FREE ESTIMATE ON SPORTS FENCING IN CEDAR RAPIDS:
Can I get windscreen for my sports fence panels in Cedar Rapids, Iowa?
Of course! Windscreen is a useful fence accessory on multiple fronts. It can reduce distraction during a game—helping prevent the ball and the players from being knocked around by the wind. It is also a great branding and advertising tool: custom-colored with logos and signature colors. Here at American Fence Company, we partner with sister division American Fence Rental Company to provide windscreen fabricated according to your specifications. Simply tell our designers what colors, images, logos, etc. you want, and then hang the windscreen when you need it.
What other types of sports fencing can I get in Cedar Rapids, Iowa?
Baseball fields also need backstops, which the team here at American Fence Company is very experienced in installing. We also install pool fences—essential for both residential and commercial applications—fences for basketball courts, fences for tennis courts, and fences for similar venues.
FOR A FREE ESTIMATE ON SPORTS FENCING IN CEDAR RAPIDS: