Do I Need a Pool Fence in Cedar Rapids?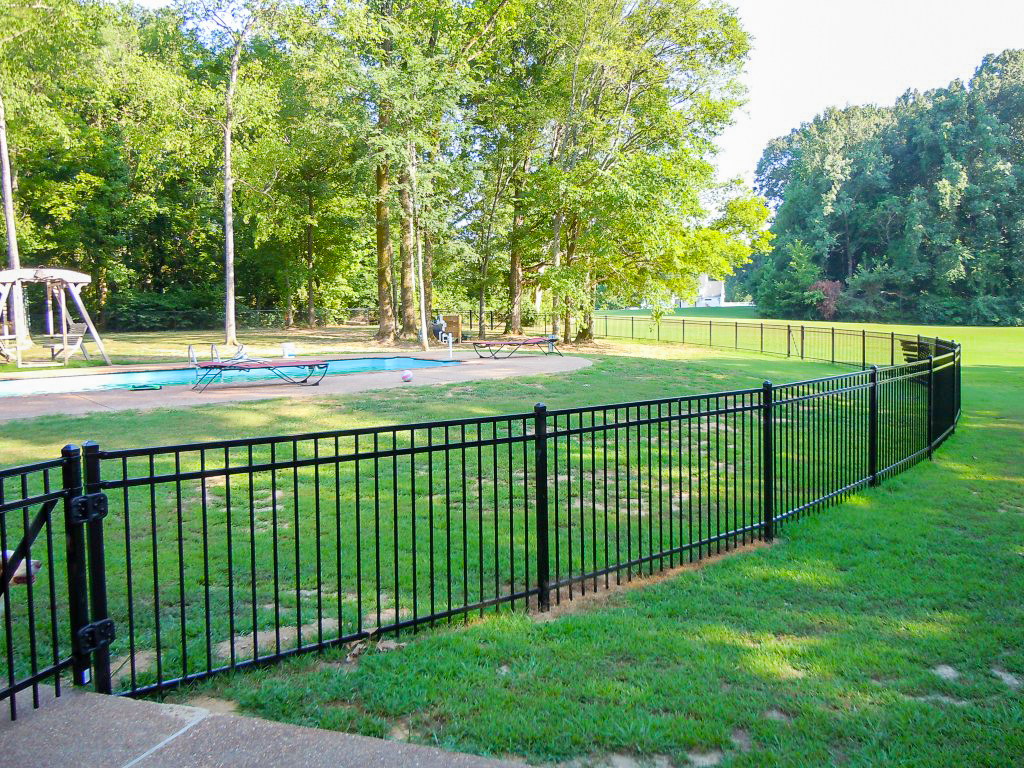 Accidental drownings in swimming pools occur so frequently that most don't even appear in the news. But we all probably remember the tragic death of Hallie Kraft back in 2020. Three-year-old Hallie wandered from her family as they gathered around an outdoor fire pit. That same evening, the toddler was discovered lying face-down in a Cedar Rapids swimming pool. Despite the valiant efforts of first responders and three hospitals between two cities, she was taken off life support after nearly a week. Hallie's passing reminds us once again of the importance of pool safety. Especially when children are involved, every pool should feature measures to help prevent accidental drownings.
The PSF (Pool Safety Foundation) advocates pool fences with a gate as "the best option for keeping kids safe" in the presence of a water hazard. "Simply put, [fences] add a physical barrier between the kids and the edge of the water, unless the adults in charge have decided to allow the kids to pass through the gate." Some people advocate for pool safety nets, which tend to be cheaper, but aren't nearly as reliable. After all, as the PSF points out, a net still allows children "to walk right up to the edge of the water. When granted this kind of access to the pool, it is more likely that an accident is going to take place." Safety nets also have to be taken down and reassembled every time the pool is used; as a result, many homeowners just leave them down during the summer.
With a pool fence and gate, however, your security remains in place year-round. Provided you keep the gate closed, the likelihood of accidental drownings will reduce significantly. Always consult your local codes for pool fence requirements, but in general, we recommend the following:
No chain link fences. Although very cheap and commonplace, chain link is not ideal for safeguarding a swimming pool. The gaps in the mesh make this fence type easily climbed—for pets as well as children—and also provide a clear, largely unobstructed view of the water on the other side. Pools are an attractive hazard to children; if they can see the pool, they'll soon figure out how to climb the fence. Instead, we recommend bars fashioned from ornamental iron. A privacy fence is even better, as it completely blocks view of the water.
Follow local codes. We covered this in a blog post back in 2017, but Cedar Rapids requires pool fencing no shorter than 48 inches (four feet), with a maximum clearance of two inches between the grade and bottom of the fence. Gaps in the fence—say, the space between iron bars—cannot exceed four inches. Solid fences must not feature indentations and/or protrusions that can be climbed. (Another selling point for privacy fences, which are perfectly smooth and vertical.) For more information about pool fence requirements in Cedar Rapids, check out Linn County's list of pool requirements. As you can see, mesh fencing is not forbidden—but again, we strongly caution against it as it is considerably easier to climb than other fence types.
American Fence Company of Cedar Rapids has installed hundreds of pool fences through the state of Iowa. (In addition to the city of our namesake, we service communities such as Davenport, Grinnell, Bettendorf, Waterloo, and Toddville.) We abide by local codes and construct fences according to the best industry practices—our staff's undergone an eighteen-lesson training program that also includes education on gate construction. Whether you opt for a solid privacy fence or an ornamental iron barrier with bars, our highly trained staff will put together a sturdy, long-lasting barrier to help safeguard your pool.
Let's start the conversation today! Contact American Fence Company of Cedar Rapids' sales team today!